Fitting kit with integrated filtre
Adapter equipped with a filter that is mounted on the LS port of the control system.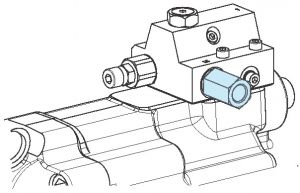 It protects the control system against pollution from the circuit.
The filter is removable, in order to facilitate maintenance.
Possibility to add an additional nozzle for the LS signal.
Filtration fineness: 150 microns
Part number : 0525567 in BSP version
Part number : C001144 in UNF version.