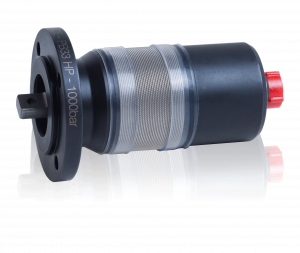 For the design and manufacture of its micro-hydraulic components for the most demanding markets, HYDRO LEDUC offers a whole series of complete solutions allowing you to build micro-hydraulic power units capable of combining the pump, an electric motor, the distribution circuit, the tank, a pressure limiter and hydraulic actuators. HYDRO LEDUC micro-hydraulic components can provide a force of several tons in a small footprint while using minimal power. As a result, they are adapted to exceptional environmental and temperature conditions. HYDRO LEDUC also ensures the ease of implementation and installation of its components.
Permanent research in micro-hydraulics is one of HYDRO LEDUC's main concerns and it is only in this way that the company can successfully carry out all its national and international projects, proposed by the main major clients.
MICROPUMPS
The components of the range :
micro-pumps with fixed displacement from 7 to 1500 mm3,
micro-pumps with variable displacement from 0 to 1500 mm3,
pressure : 1000 bar.
Fields of application :
oil research tools,
oceanography, aeronautics,
hand tools etc.
MICROMOTOR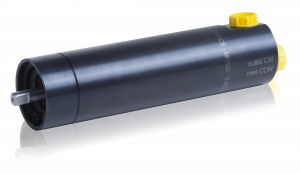 The MH450DS micromotor is capable of operating in both directions of rotation (clockwise and counter-clockwise). Available in a displacement of 463mm3, its maximum pressure is 330 bar continuous and 400 bar peak, and this in a compact size (length 119 mm).
Characteristics and advantages :
Maximum operating temperature: 150°C and 175°C allowed at 5% of the time at peak,
Type of fluid supported; hydraulic mineral oils (consult us for other fluids),
Weight: 0.7 kg.
Fields of application :
Drilling system for mineral wells (sampling and analysis).