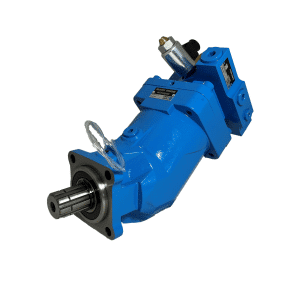 Description of the product :
Our new XRT6868 spherical piston pump is the ideal solution for applications requiring two independent circuits, and is especially suitable for mounting on a disengageable power take-off or motor rear take-off (with BPT bypass).
The appropriate inlet fitting is supplied with the pump.
Characteristics and advantages :
flange according to DIN ISO14 (DIN 7653),
2×5 piston design,
low noise level,
high self-suction speed,
small footprint
Applications :
truck equipment (examples: truck cranes, forestry cranes, hook lift, skip loader, stabilization cylinders),
snow and ice equipment (examples: spreaders, snow blades, turbines),
fire trucks,
military.
See the product in video ! (1) HYDRO LEDUC – Animation video of our new XRT6868 – YouTube