Description of the product :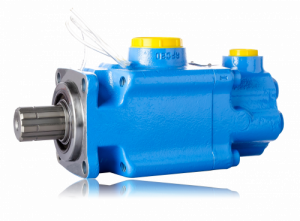 With their unique design, PA-PAC pumps offer a robust and durable solution to the high pressure needs of truck applications. Combining the automatic dual direction of rotation, high operating pressure (up to 500 bar peak), and their relative insensitivity to lower performance fluids, PA-PAC pumps are the solution for the most demanding environments.
Characteristics and advantages :
flange according to DIN ISO14 (DIN 5462),
Single-flow versions : 25 to 114 cc/rev.
twin-flow versions : from 2 x 25 cc/rev. to 2 x 75 cc/rev.
model with 2 different displacements : 75 – 40 cc/rev.
dual direction of rotation, high output pressure,
400 bar continuous and 500 bar peak,
of simple and reliable design.
Applications :
truck equipment (examples : truck cranes, forestry cranes, hook lift, skip loader, stabilization cylinders),
snow and ice equipment (examples: spreaders, snow blades, turbines),
fire trucks,
military.