Description of the product :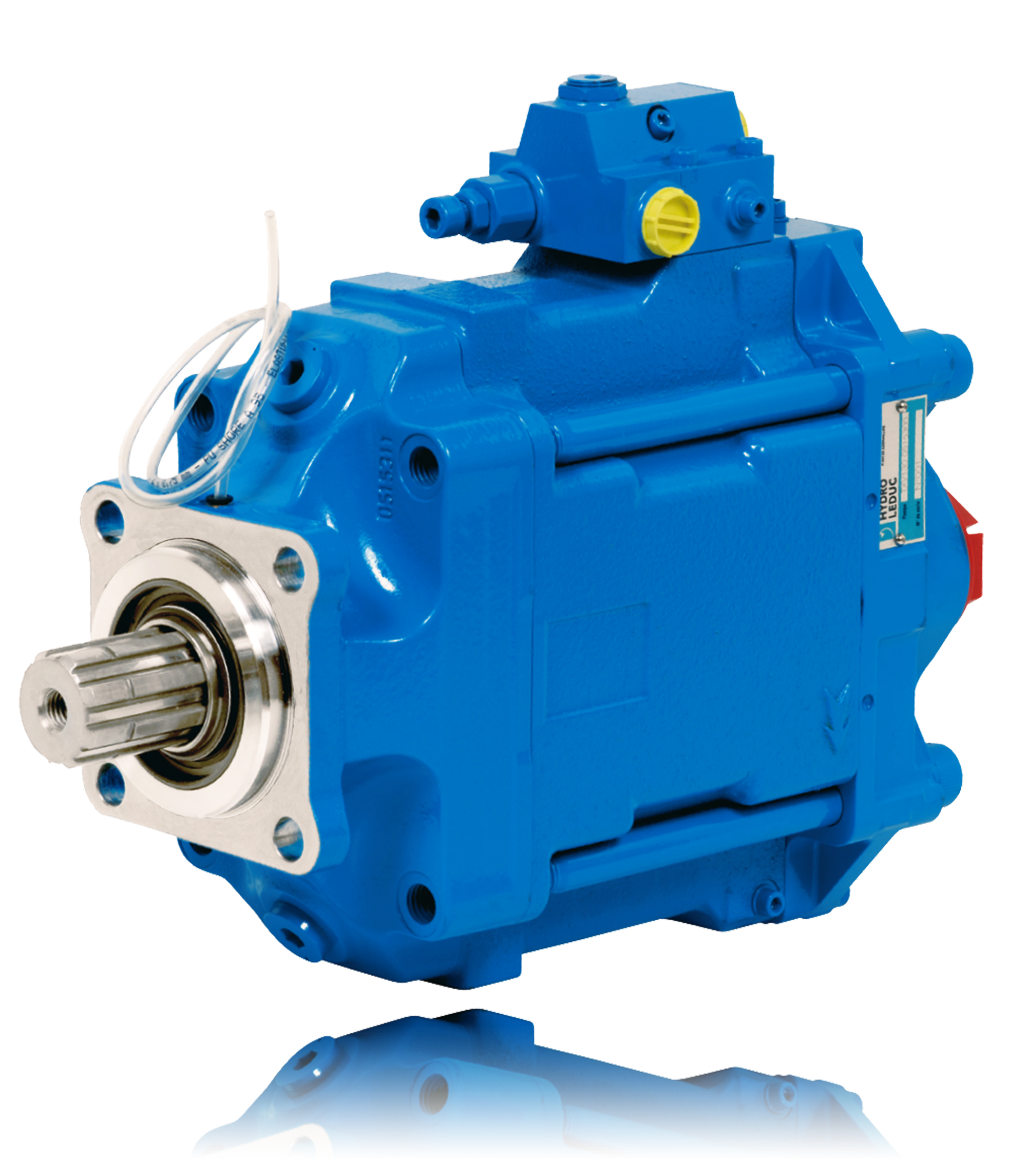 Specifically designed to meet the needs of truck hydraulics, the TXV variable displacement pumps with LS (Load Sensing) control allow flow regulation to suit the application requirements. The pump regulates to only supply the correct flow for each movement. Its compact size envelope enables direct flange mounting on the PTO (motor or gearbox), or via an input drive shaft. The TXV pump is available in max. displacements of 40 to 150 cc/rev. and can operate at working pressures of up to 400 bar.
Characteristics and advantages :
fitted with "load sensing" regulation,
flange according to DIN ISO14 (DIN 5462),
available in 150 cc/rev. (unique on the market),
operating pressure up to 400 bar depending on model,
speed at full displacement from 1900 to 3000 rpm,
compact design,
through shaft version available (to drive a second pump),
available with constant torque control (Pressure x flow = constant),
optional maximum displacement adjustment screw on request,
fitted with FKM seals as standard.
Applications :
truck equipment (handling cranes, forestry cranes, refuse trucks, spreaders and snow removal vehicles, and other public works equipment),
military,
agricultural machinery.