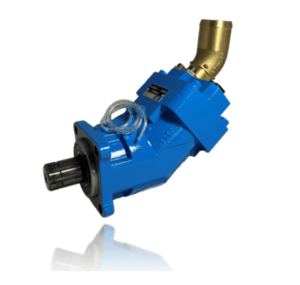 Description of the product :
Our new XRE41 pump is a quiet, high performance pump for your electrical applications.
It is a fixed displacement spherical piston pump, specially adapted for mounting on electric power take-offs.
Its 9-piston design and new timing system reduces pulsation and noise.
The inlet fitting is supplied with the pump.
Characteristics and advantages :
flange according to DIN ISO14 (ISO7653),
41 cm³/rev model,
400 bar continuous and 450 bar peak,
maximum speed of 2800 rpm,
quiet pump
Applications :
truck equipment (examples: truck cranes, forestry cranes, hook lift, skip loader, stabilization cylinders),
snow and ice equipment (examples: spreaders, snow blades, turbines),
fire trucks,
military.